Road Trippin' - Palm Springs (Part 1)
Just back from a most inspiring road trip to Palm Springs. There's something freeing about throwing your gear in the car and taking off…
It was only for 2 nights but managed to fit a lot in and save more for a return trip.
First up, a visit to the Palm Springs Art Musuem. Took in one of the current exhibits, Unsettled | Art on the New Frontier, the contemporary art from the permanent collection upstairs, and the sculpture gardens.
I always appreciate the views of the mountains from the sculpture garden - a nice way to take in the natural landscape and enjoy a quiet space. On the way to the hotel, stopped in the museum's Architecture and Design Center a short drive away to view the current exhibit Scraps: Fashion, Textiles and Creative Reuse. Didn't think that I would make it here before it closed, so it was a treat to be able to view the exhibit as I have a soft spot for textile art.
The Architecture and Design Center formerly was the Santa Fe Savings and Loan designed by Archtect E. Stewart Williams, 1961, and later enovated by Marmol Radziner Architects to convert to a exhibit space. Shown below, some exterior shots and also an interior one of the gift shop, part of it is contained in the bank vault.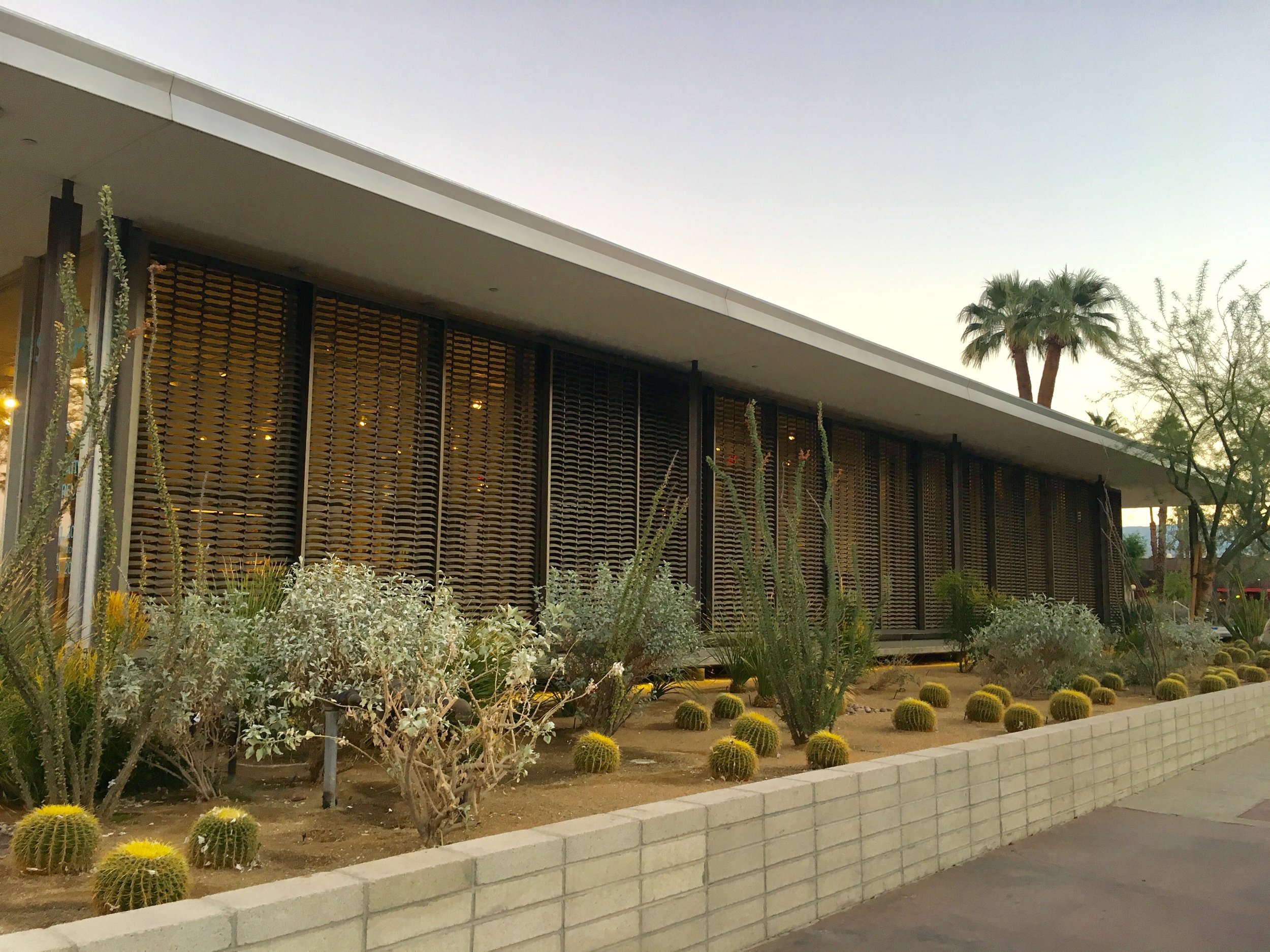 My accomodations for the trip was colorful Saguaro Hotel. Wayfinding was easy as the stairwells were each a unique vibrant color.
After check-in, headed back to town to dine at The Workshop Kitchen + Bar. It's a busy place and I managed to snag a spot at the bar. Nice to not wait when you're hungry. Everything was just right from the ambience to the service to the food - I would return again the next time in Palm Springs.
A great first half day in Palm Springs. More to follow…