Always on My List - The Hammer Museum
Just a short art post…
Forever grateful for my friend who introduced me to The Hammer Museum in Westwood by UCLA. Thursday I capped off a midweek trip to LA with an afternoon visit even though it meant a drive back to San Diego in rush hour traffic 🚙
It was well worth it and I want to return to spend more time perusing the exhibit Allen Ruppersberg: Intellectual Property 1968-2018, there thru May 19.
The colorful Yunhee Min floor installation is on display thru Oct. 27, 2019.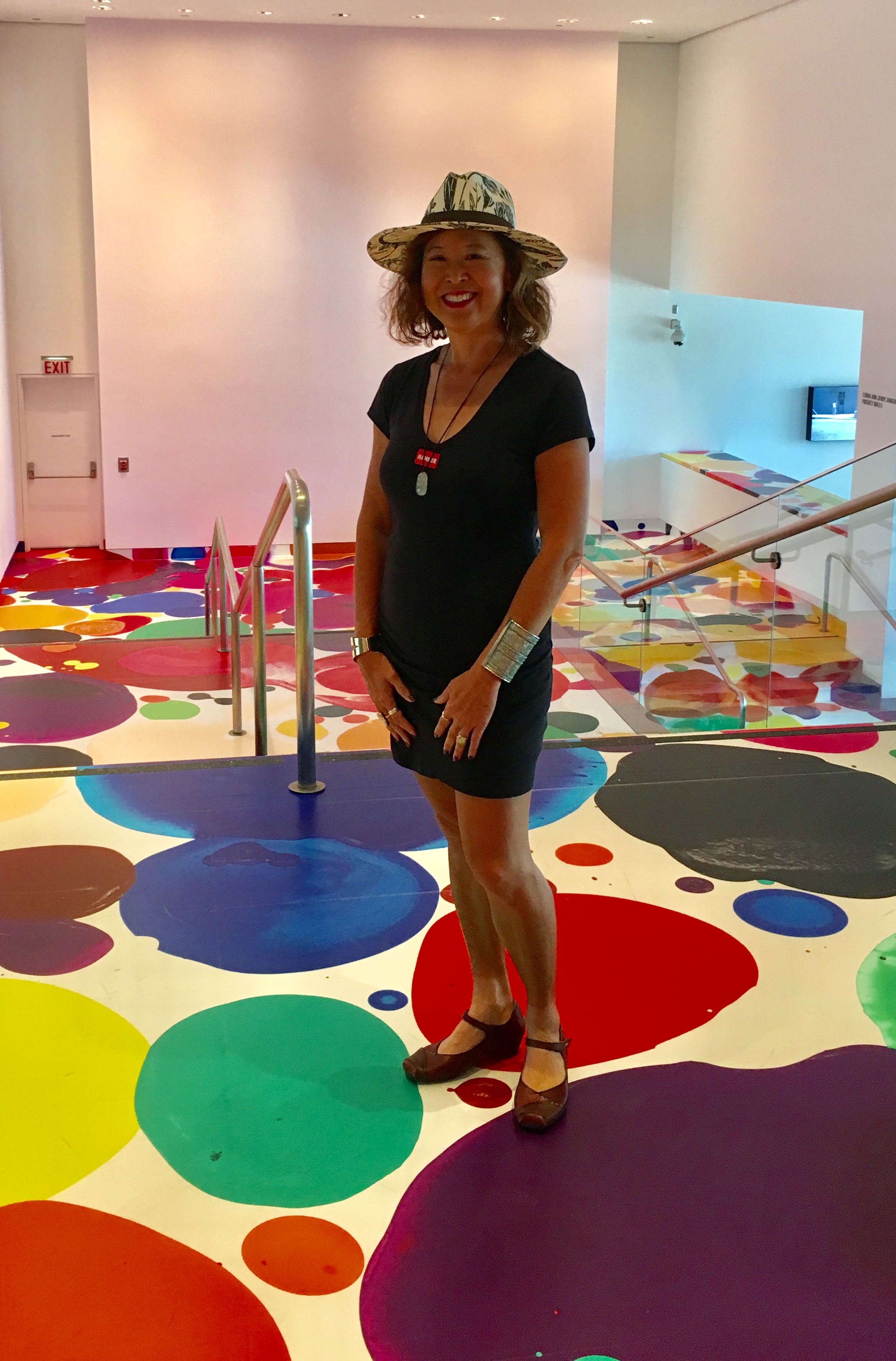 If you have a chance, do check out the new museum restaurant Audrey at the Hammer. I went with my server's recs for the Kale Salad with add on of Trout 👌. For dessert, the tuile atop the Kefir Passionfruit Panna Cotta was to die for.