DTLA Getaway
A roadtrip was called for, a time to recharge and explore. Since I had visited Downtown LA (DTLA) before but had not stayed in the city, that seemed the ideal choice.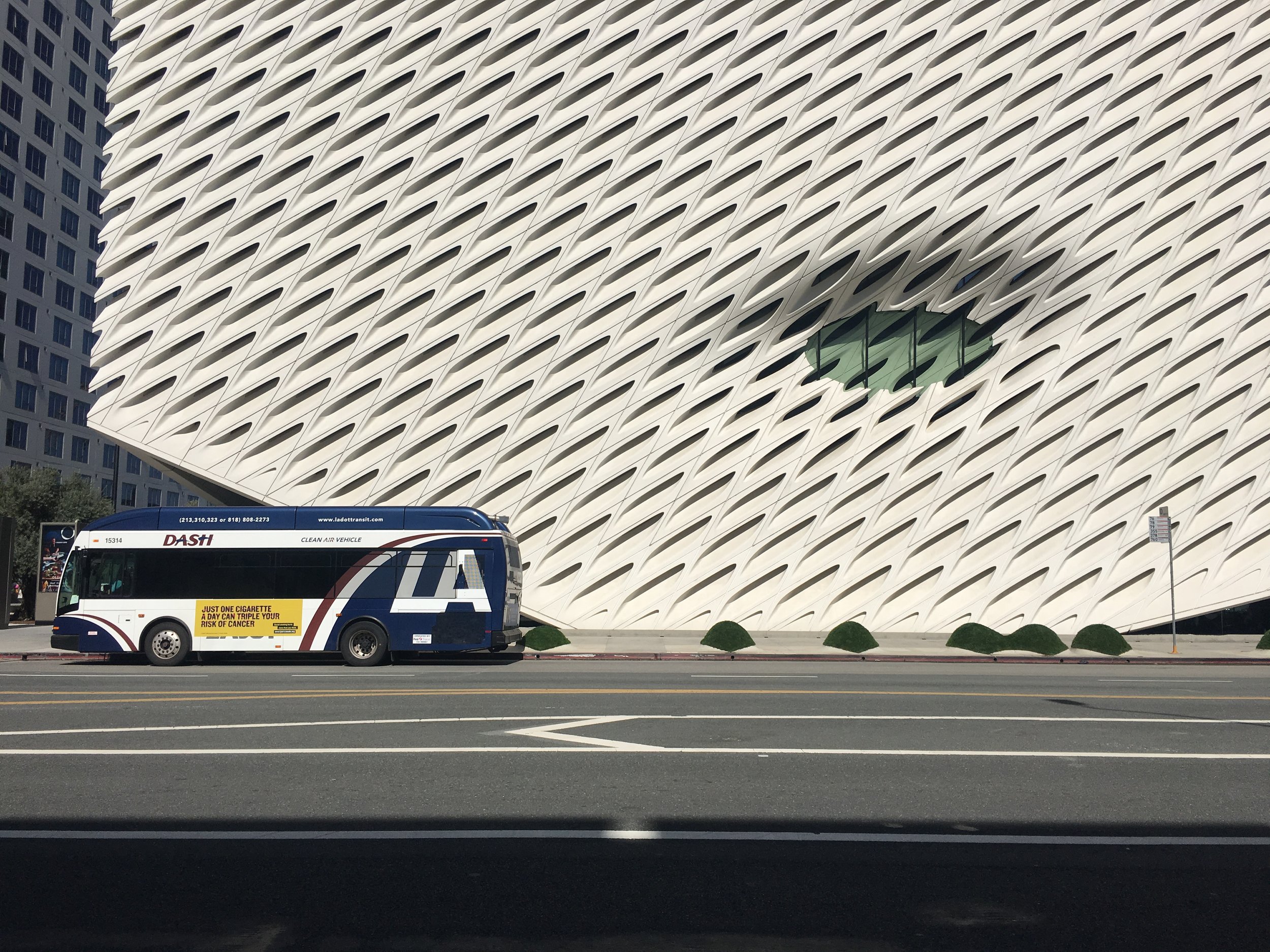 Do you have a go-to restaurant? In DTLA, I like to dine at Otium, located next to The Broad museum. Met a friend for dinner and it was nice to be there on a week night as we could take a leisurely stroll along Grand to catch The Broad lit up. As for dinner, the two winning choices were the cauliflower and dessert!
Just down Grand Avenue, I finally made it to visit a place that I've been wanting to visit up close - the very modern and geometrically complex Cathedral of Our Lady of the Angels by architect Rafael Moneo.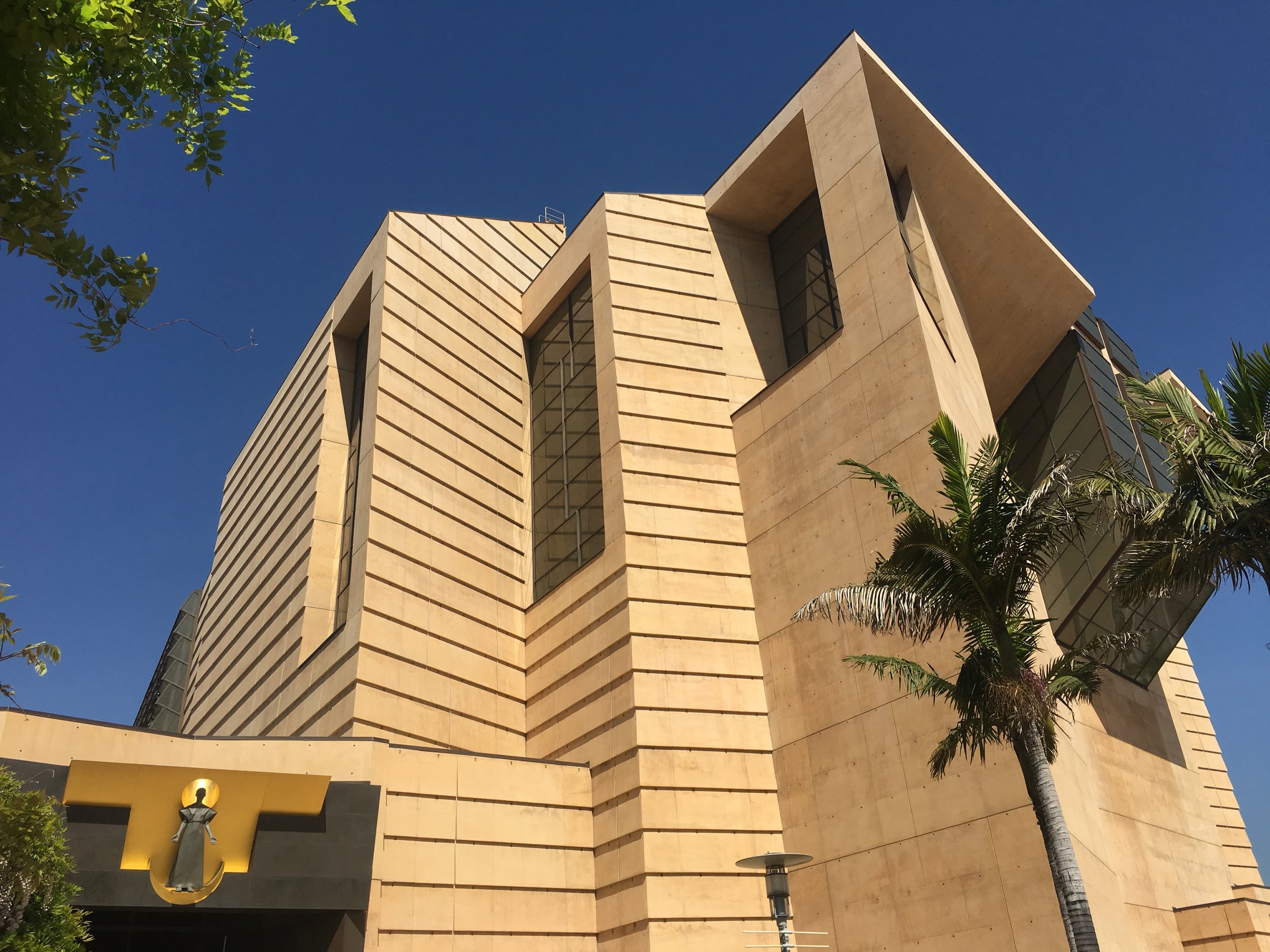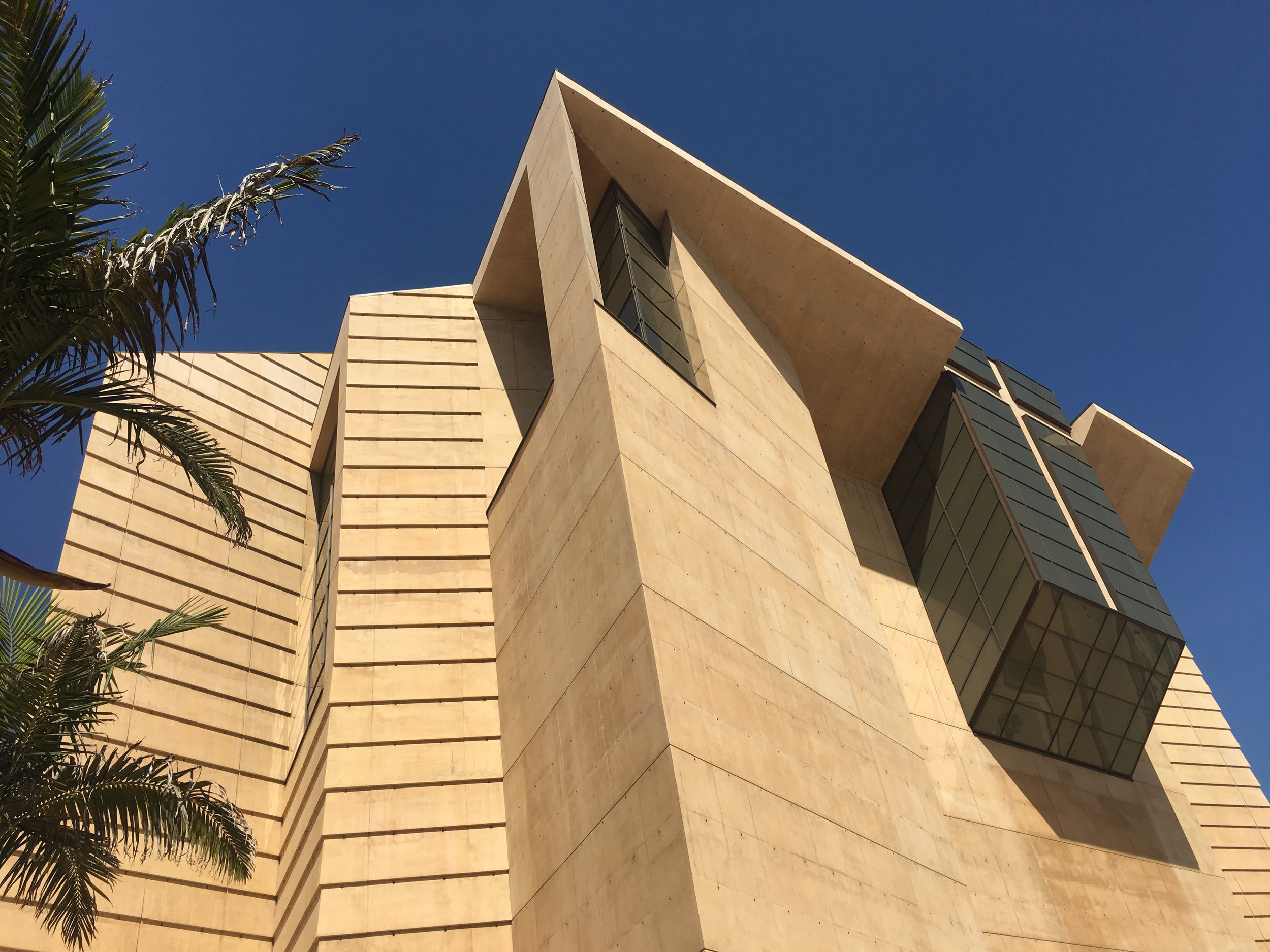 An art break was called for, and Museum of Contemporary Art (MOCA) was nearby, so it was easy to drop in. Since the museum was preparing for a new exhibition, only a part was open but that was more than enough for an enjoyable visit. The bonus was a free ticket to return, which I get to use when I return this week.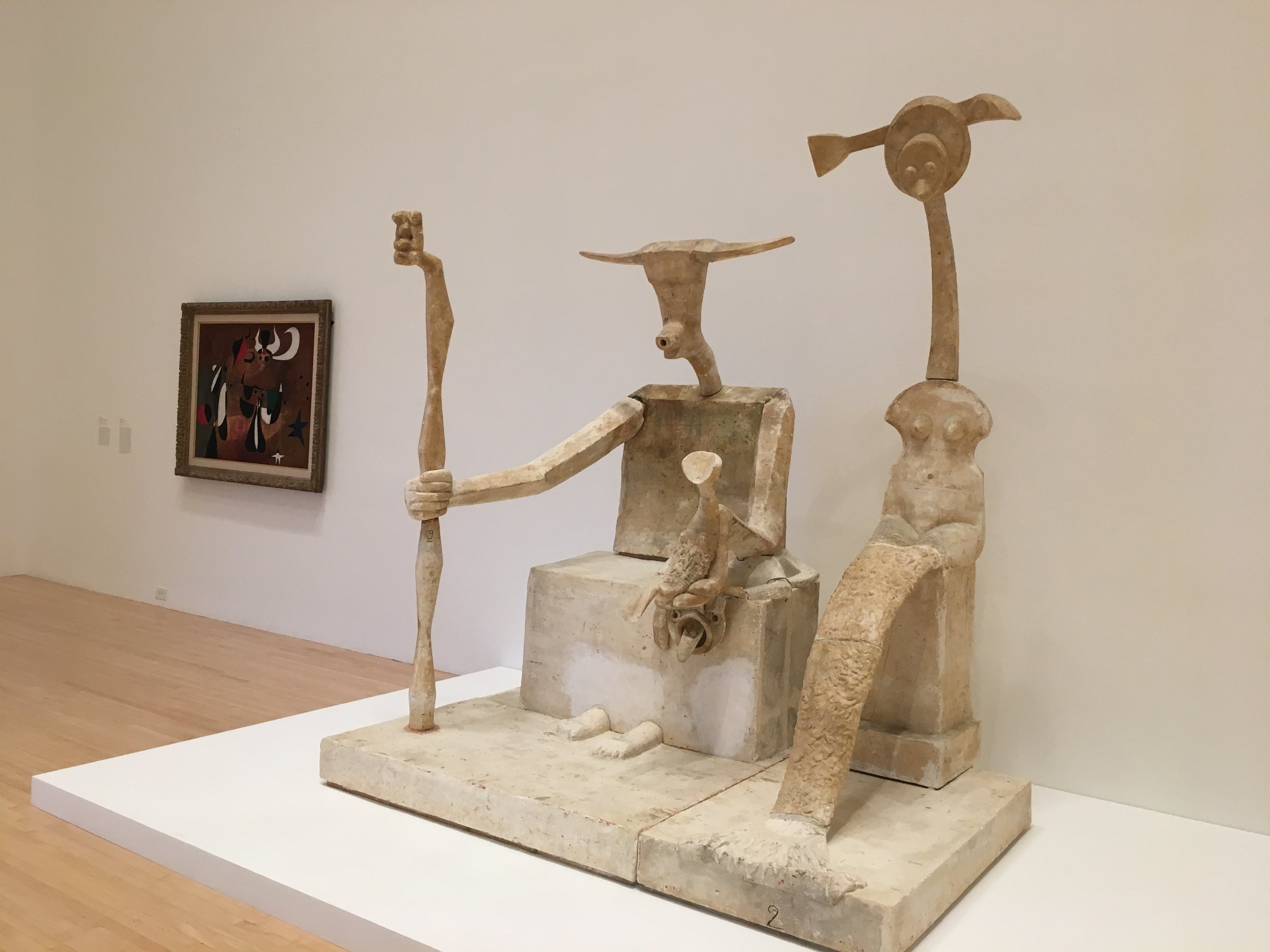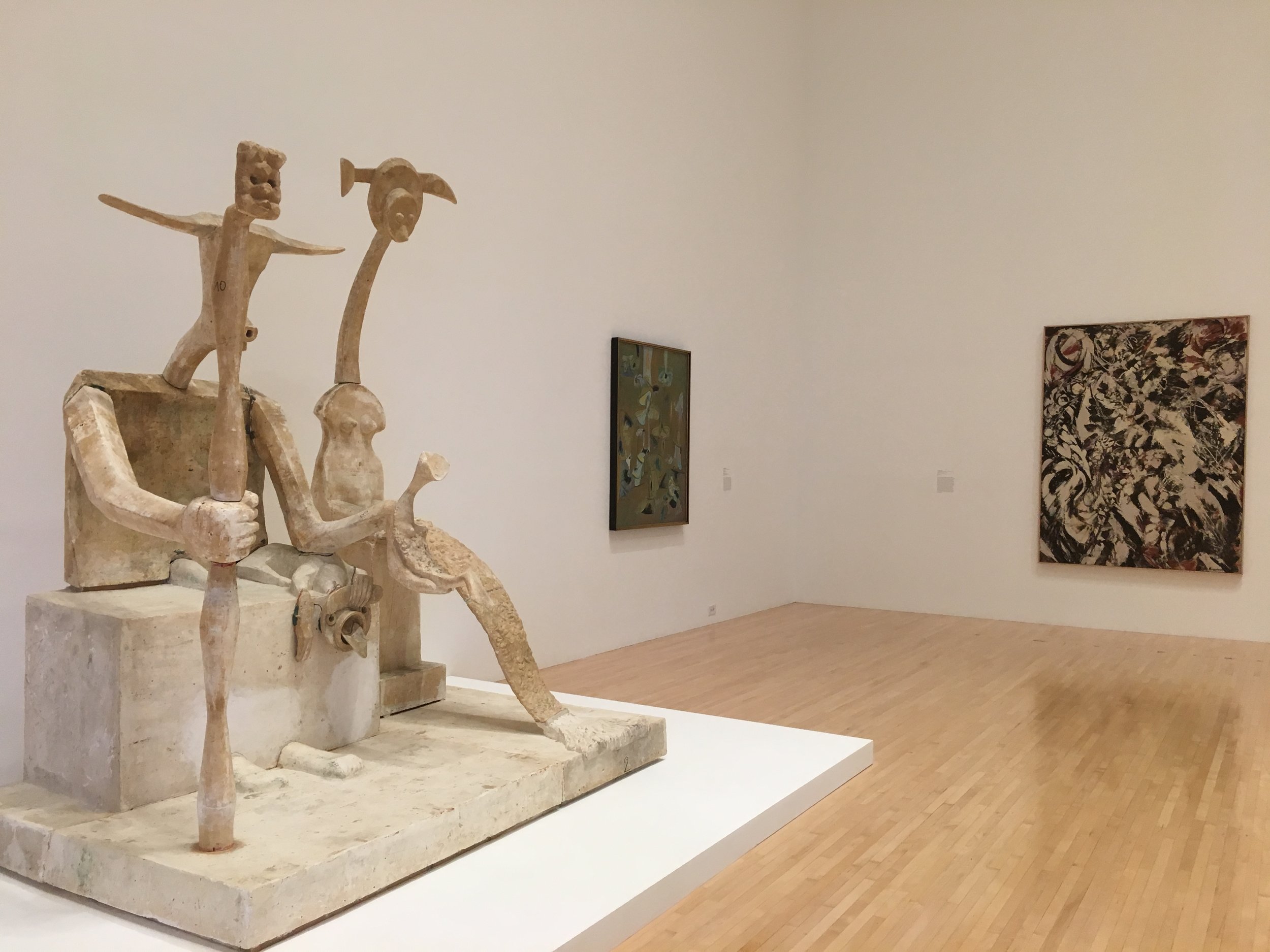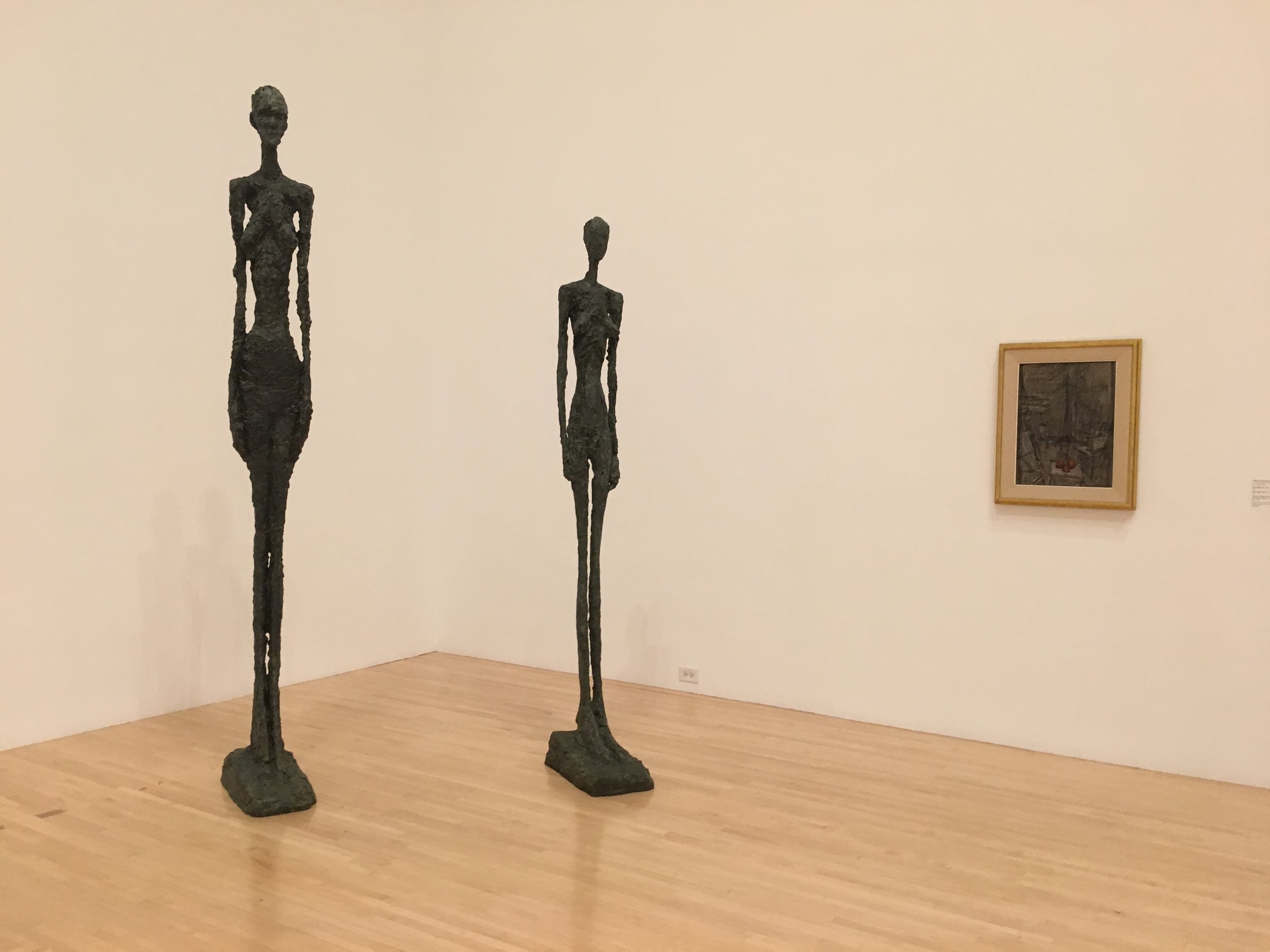 That night, a lovely Italian dinner was followed by a short walk to the Bonaventure to experience the atrium hotel architecture of John Portman, reminiscent of the Waikiki hotels that I remember from my hometown. A ride up the exterior glass elevator to the top was a must as was a cocktail in the slowly revolving lounge.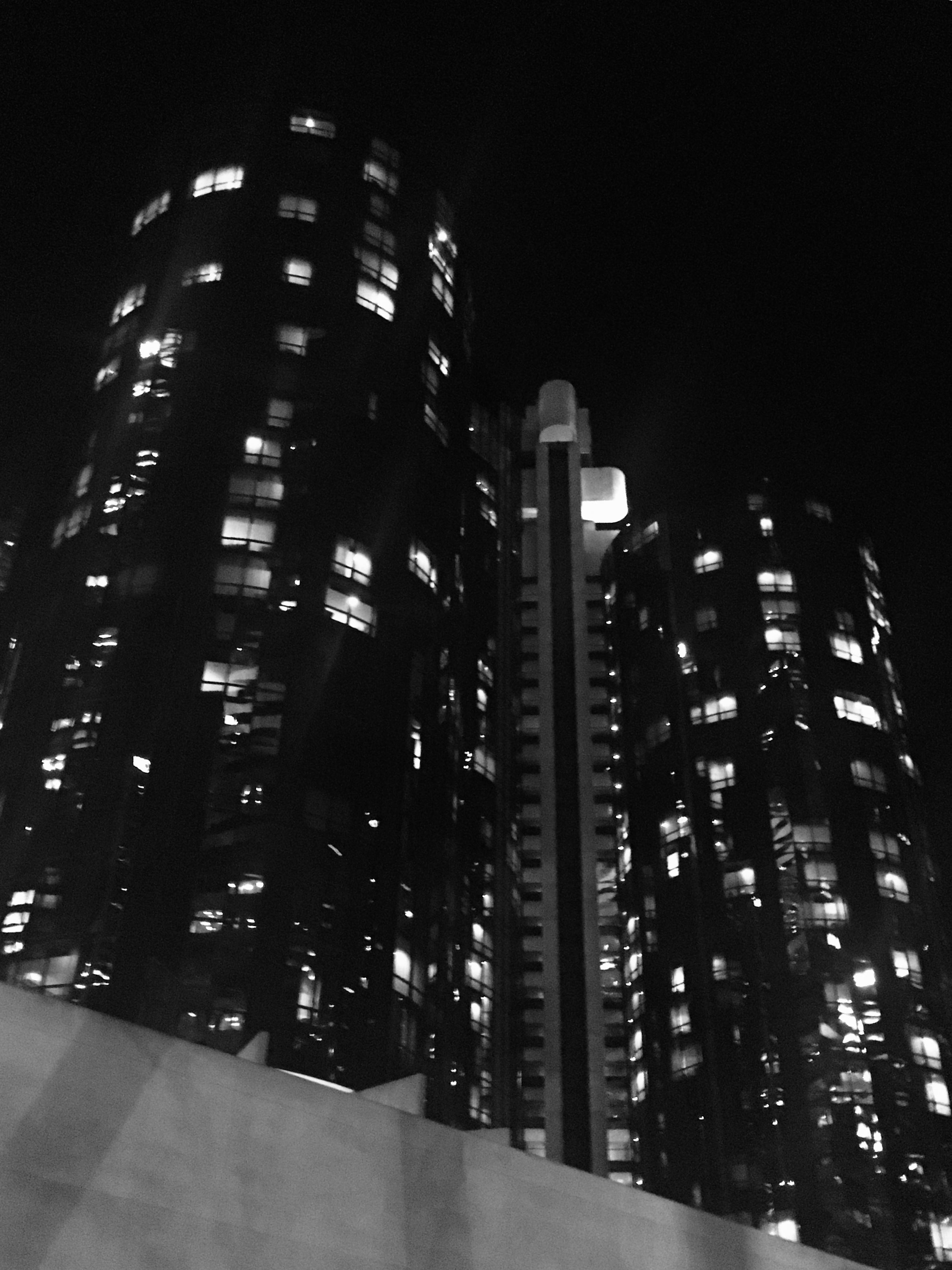 Civic Center Run
My quirky hotel did not offer coffee service in-room so the first order of business was to run to Grand Central Market for a good cup at G & B Coffee. Then off to run to the federal courthouse by Skidmore Owings & Merrill which I've wanted to see after having read about it. I appreciated the architecture of the building, but the native plant landscape caught my eye, too!
I ran past the former Los Angeles Times Building, Police Headquarters, CalTrans and City Hall. Then up through Grand Park where many were hanging outdoors on a beautiful spring day. Of course I could not resist walking around the Dept. of Water and Power, then back to Grand Central Market for Pupusas and more coffee and the perfect yum bun to go with.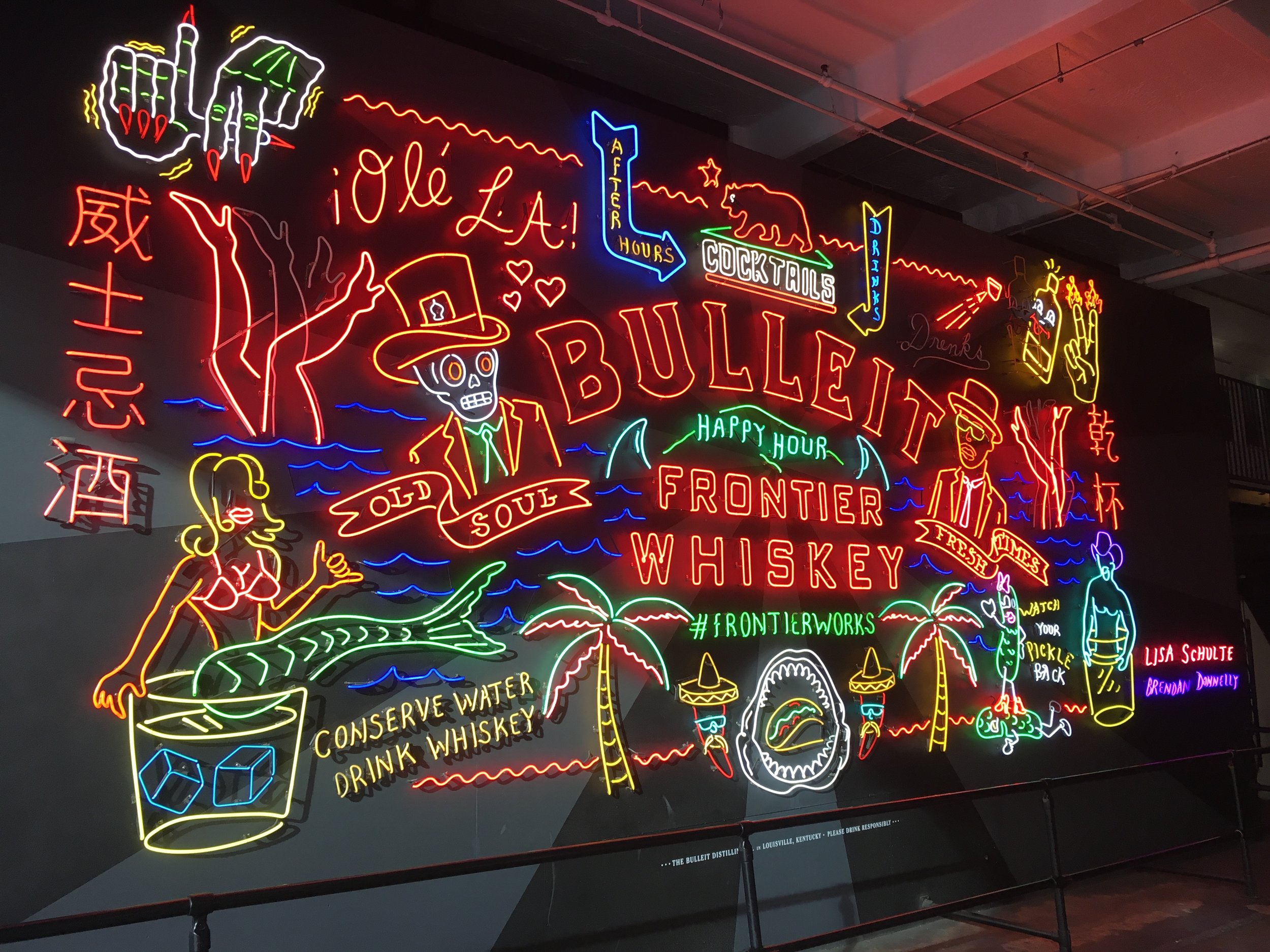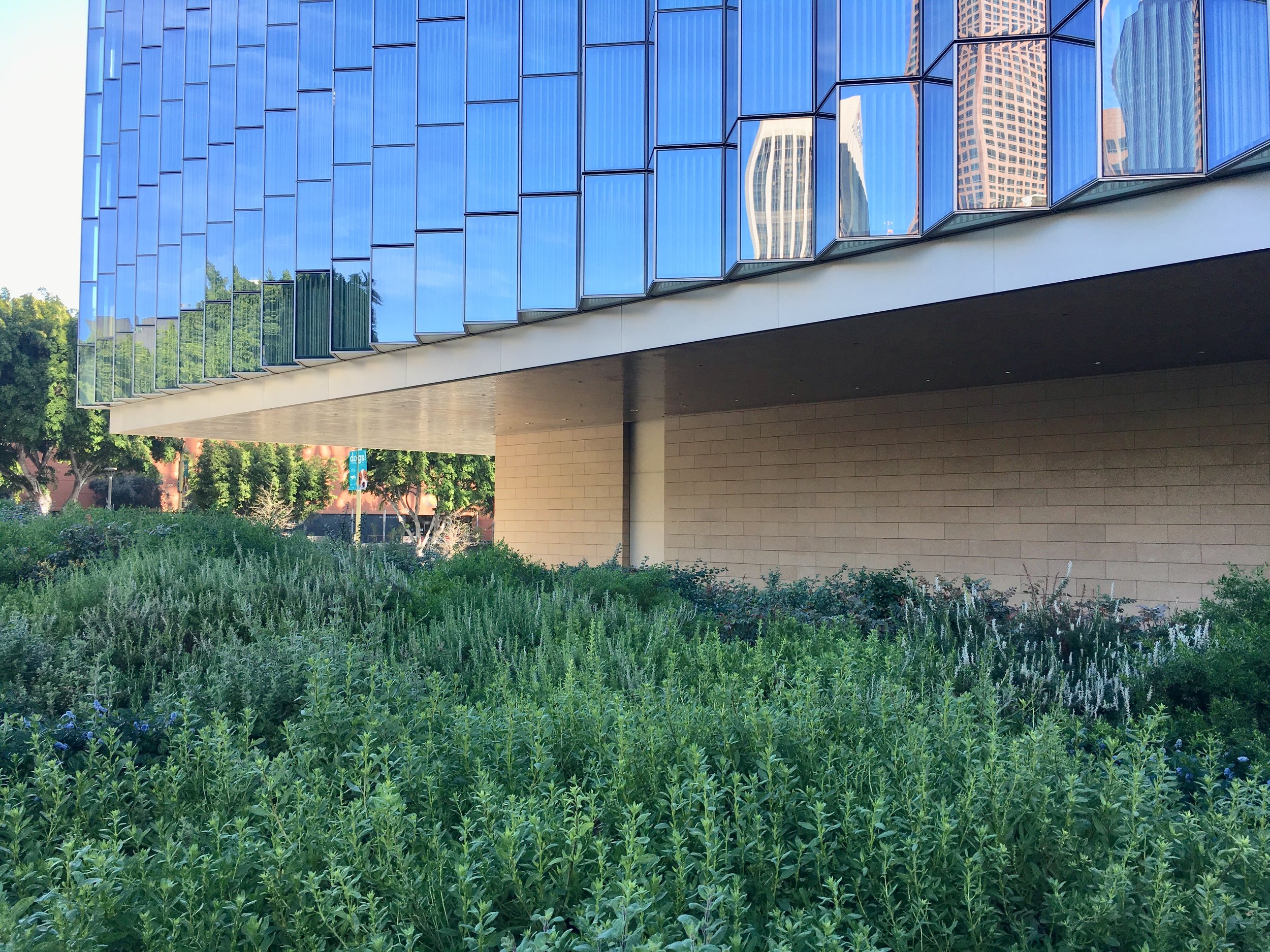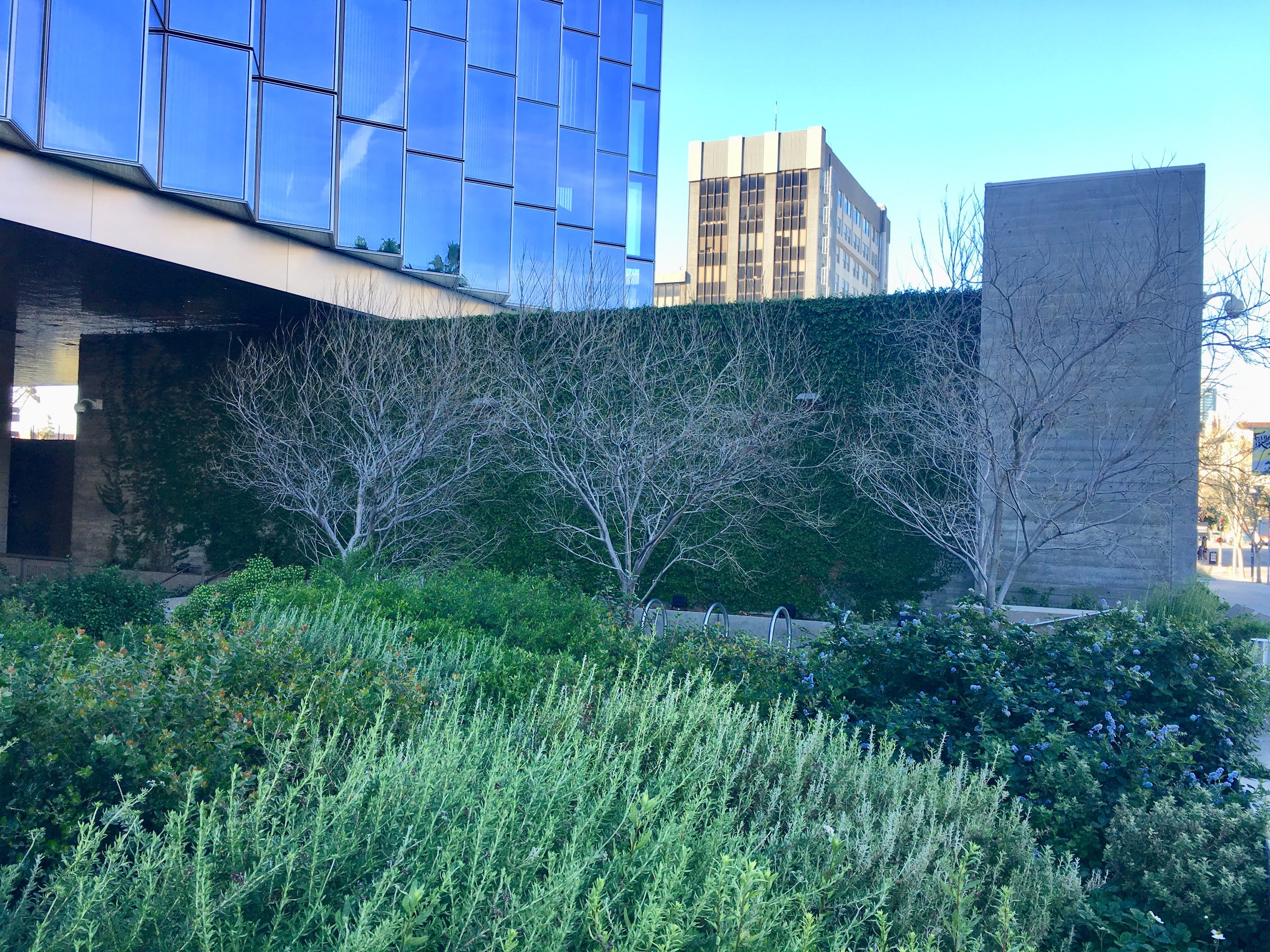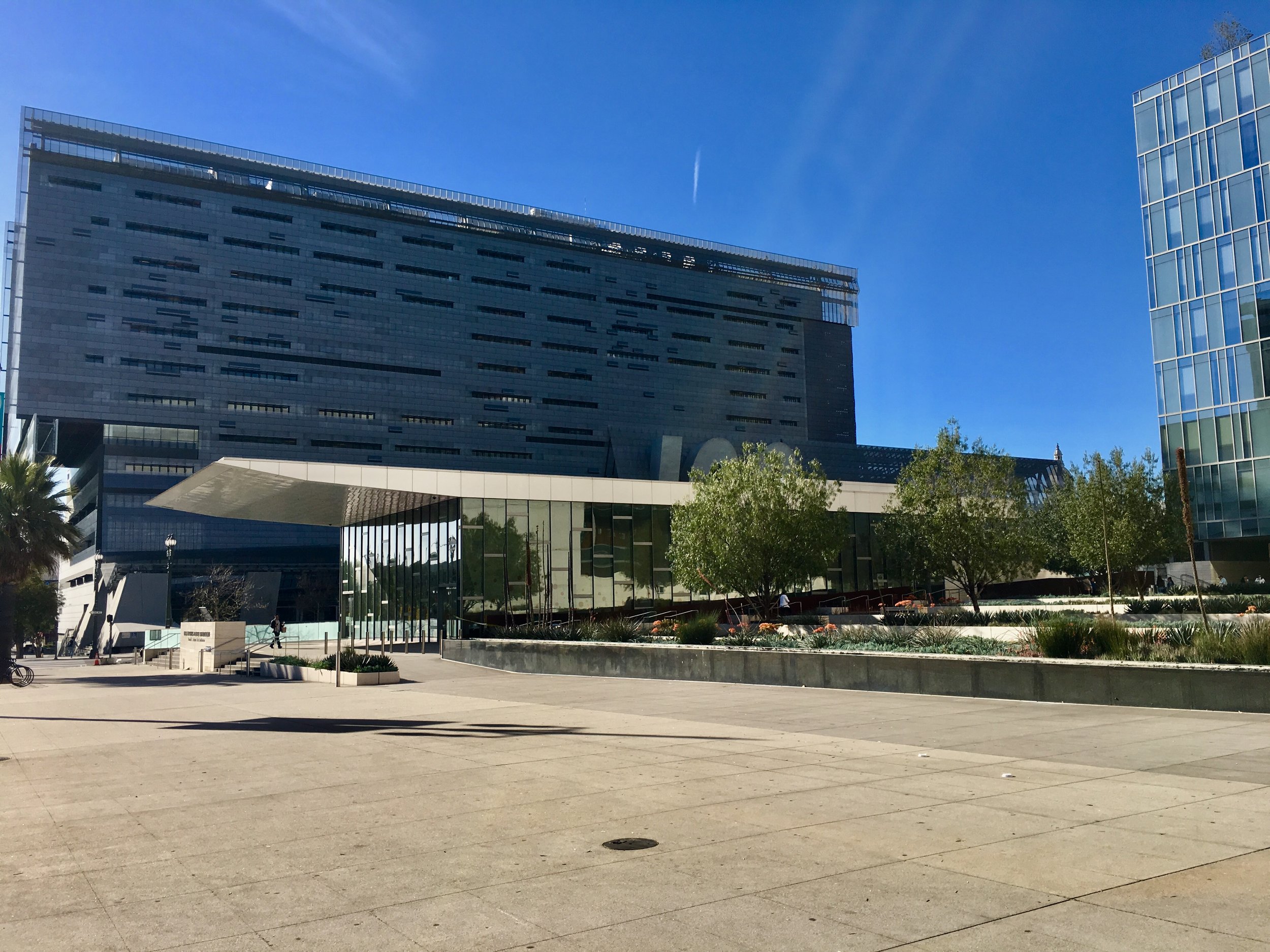 Before leaving to return to San Diego, I had time for another view from on high at the Intercontinental Hotel. Psst…I think I want to stop by this week to catch the view at night!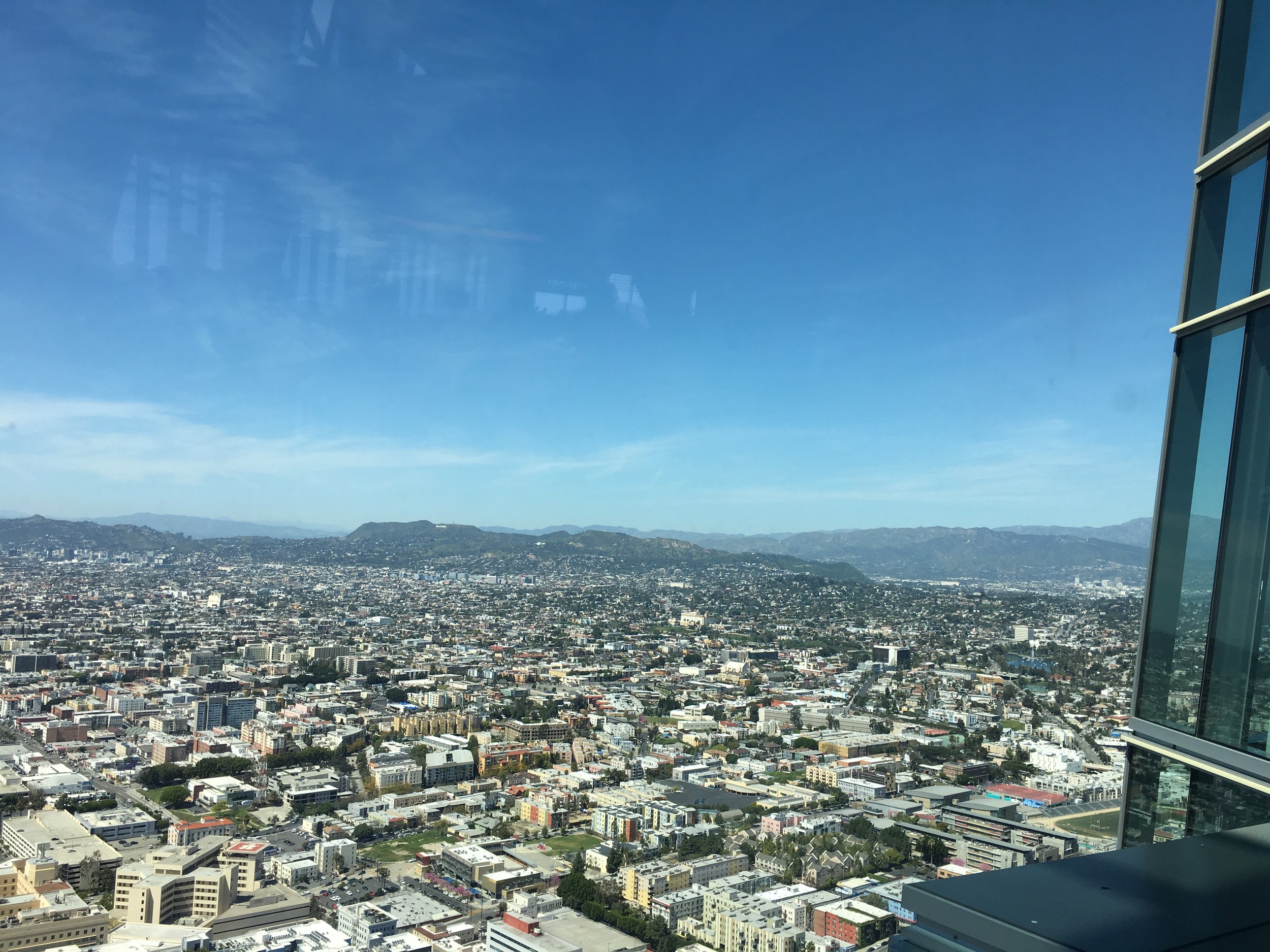 There was one special stop along the way south in Rancho Palos Verdes at a place I had wanted to visit after seeing photos - Wayfarer's Chapel. It was well worth the extra windy coastal miles to view this masterpiece by Lloyd Wright, son of the famous architect. Though I had to wait between weddings to step inside, it was nice to be there in nature to take it all in.