Road Trippin' - Wende Museum and Gjelina
Took a spur of the moment road trip with a good friend - the best kind!
Drove up to LA to drop by a relatively new museum in Culver City, lunched in Abbott Kin,ney, then headed back to San Diego. A simple itinerary, but loads of fun with the right company.
The Wende Museum in Culver City houses an amazing collection of artifacts from Eastern Europe and the Soviet Union from the Cold War period. Normal hours for the general public are Friday - Sunday, but fortunate for us, the museum was specially open on President's Day.
Paravant Architects designed the modern museum, housed in a renovated armory. We spent a bit of time outdoors in the by Segal Shuart Landscape Architects.
I enjoyed viewing the Russian poster designs in the current exhibition, Crumbling Empire: The Power of Dissendent Voices that runs through June 2. Also fun, was seeing the furniture and ceramics on display.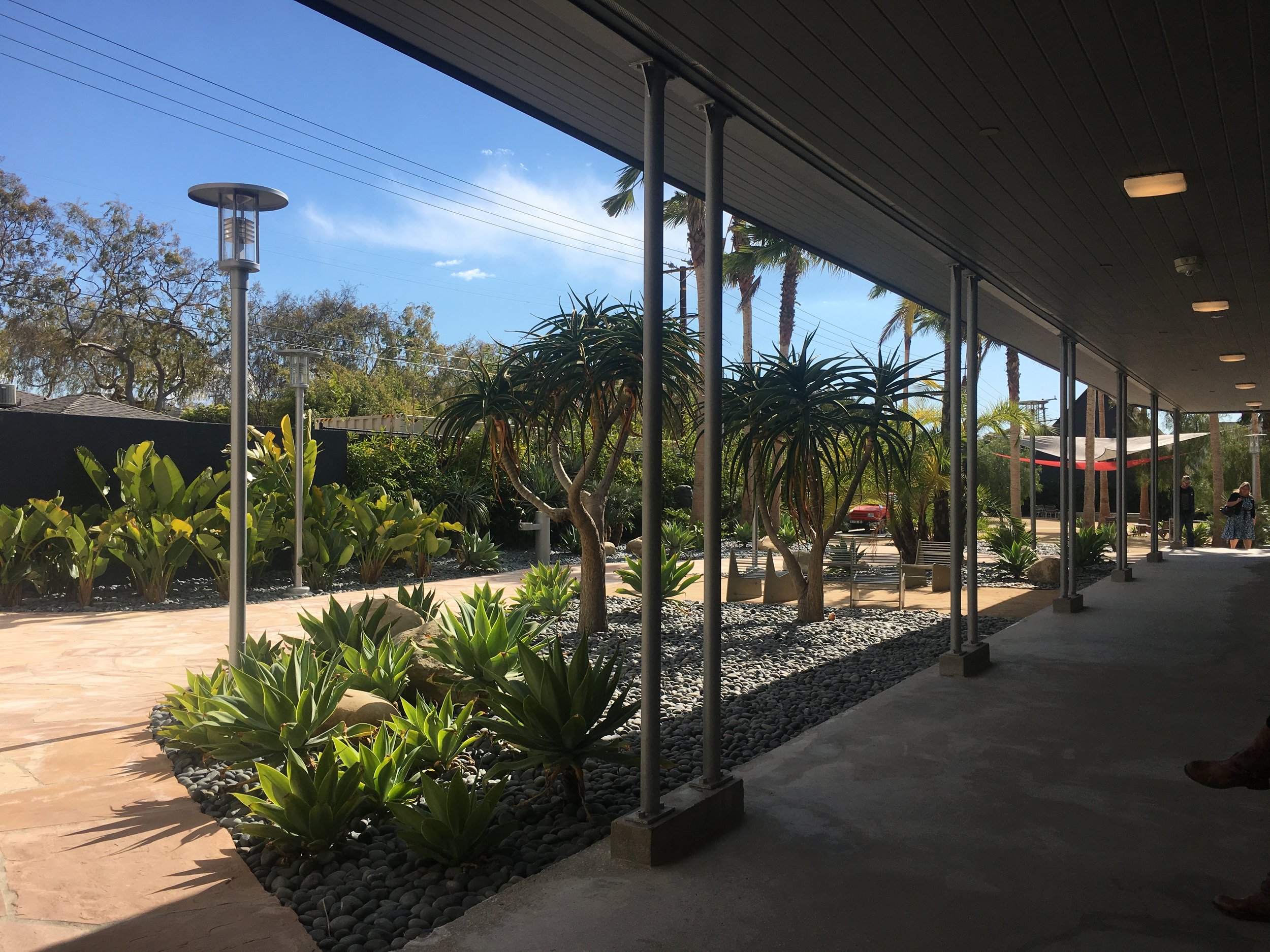 Of course, we needed to fortify ourselves after the museum visit. The perfect lunch choice was Gjelina on Abbot Kinney in Venice. Always busy, whenever I've stopped by. While waiting, it seemed appropriate that we sip on some nice wines from Austria. The perfect salad (sunchokes!) and the perfect pizza s (guanciale!) shared. I only wish my friend had room for dessert :)